Tina Bruno was born in Starnberg, Germany. She grew up in the "Alpenvorland" and has been to many Oktoberfests, Christkindlmarks and other traditional Bavarian celebrations. After graduating from high school in Germany, she moved to the US as an Au-pair and attended community college in Cerritos, CA. She met her husband in a speech and debate class and graduated in 2009 with an AA degree in Math, Natural science, and Chemistry. Tina recently bought a house with her family in Linda, CA and everyone is enjoying having more room to grow. She earned her BS in Human and Family Development from ASU in 2018 and her Master's in Social Work in 2023. She currently works at the Mental Health Urgent Care collecting her clinical hours towards licensure. Tina started teaching at the Turnverein in 2015 and is currently Co-Director of the German Language School. Tina enjoys spending time with her family& dogs, exploring the outdoors, reading, running, and watching German movies.
Sonja El-Heliebi Wissink
Director
Sonja was born and raised in Graz, Austria, has Egyptian roots, lived in Spain for a few years, and moved to Sacramento in 2017. She is a native speaker of German and is also fluent in English and Spanish. After traveling through Europe, Sonja returned to Austria in 2006 to complete her Bachelor's and Master's degrees in English and American Studies as well as her Magister/teaching degree in German, English, and Applied Ethics at the Karl-Franzens-University in Graz. Back in Austria she worked in the field of telecommunications for 10 years and started teaching German and English as a Second Language in 2010. Sonja works as German instructor at the University of the Pacific in Stockton as well as a lecturer of German at the Sacramento State University. In her spare time, she loves long runs along the American river and cooking for and with friends and family.
Jeanette Treiber grew up in a small town in North Rhine Westfalia. She came to the US to go to graduate School at UC Davis, where she later taught Comparative Literature and other subjects. Eventually she made a career change and became a Project Director in the UC Davis  Public Health Sciences Department. Jeanette has been teaching at the Sacramento German Language School for many years and served as director for part of that time as well. She retired from UCD in 2021. She lives on a small farm in Rio Linda and likes horseback riding and other outdoor activities.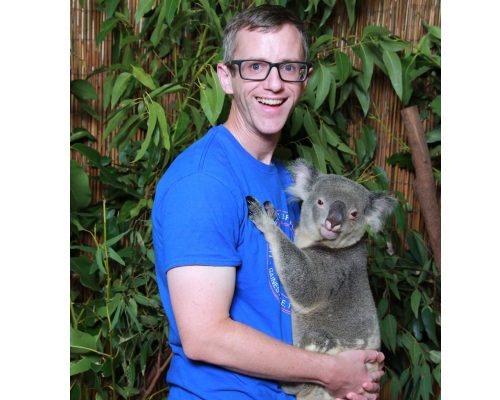 Chad grew up in Fresno, California. Chad had his first experience with the German language at age seven, when local high school kids began teaching German before school once a week. He continued his studies throughout middle and high school and college and trips to Germany. And of course he's made a lot of German friends here in Sacramento, where he's lived for the past thirteen years.
Chad works for the State of California as a transportation planner. He recieved his Bachelor of Science degree in Urban, Rural, and Environmental Planning from Brigham Young University in 2007 and his Master of Arts in Urban and Regional Planning degree from the University of Florida in 2009.
In his spare time, Chad enjoys reading, hiking, exercising, spending time outdoors, and spending time with friends and family. You may also find him at a local art museum, looking at pieces he's seen several times before.
Jasmin grew up in a small town outside of Stuttgart in Baden-Württemberg, Germany. She graduated from the University of Heidelberg where she studied English and Spanish to become a teacher. During her studies, she lived in Spain for one year and attended the University of Barcelona. Jasmin moved to the United States in 2014. She started her teaching career at a high school in Colorado Springs, CO in 2015 where she taught German and Spanish for three years and organized several student exchange trips to Germany. She also has a master's degree in Teaching, Learning, and Teacher Education with a focus on World Languages from Nebraska State University. Jasmin is currently taking time off from teaching full-time to raise her 4-year-old and 7-month-old daughters. In her spare time, she enjoys reading, baking, cooking, cycling, and traveling.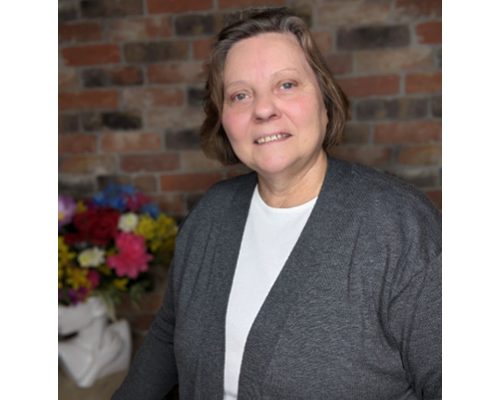 Chris grew up close to Koblenz in Rheinland-Pfalz. After school, she earned a vocational education degree as an office clerk (Bürokauffrau). Chris worked in this profession for several years in Germany before moving to England, where she lived for 3 years. She then moved to the US in the 90s. In the US Chris went back to school and got her bachelor's degree in business in 2004 from the University of Maryland. Since then, she has worked in the financial and educational fields. Chris is a realtor, tax professional, and educator. She has been working at the German Language School already in 2010 and 2011 and returned to teaching at the GLS in May 2023.
She enjoys traveling, especially to the coast. She also likes reading, art, walking and spending time with her family, friends and dogs.
Brigitte St Hilaire
Teacher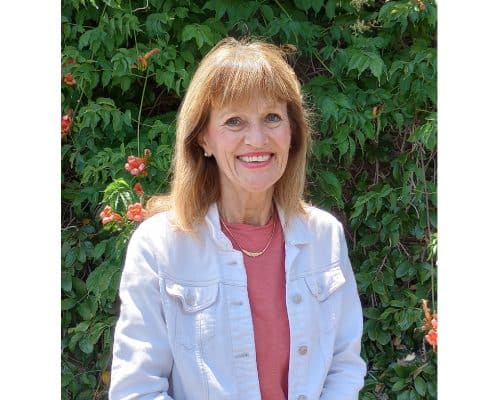 Brigitte grew up in the Rhineland, in Neuwied am Rhein. She studied Philosophy at the Gutenberg University Mainz and completed her education at the Johann Wolfgang Goethe University in Frankfurt am Main, where she obtained a master's degree in  German Philology, Music, and Theater Science in 1985. She stayed in Frankfurt, continued to work on her thesis about German Humourism, and traveled in her free time through Europe and Venezuela. In 1989 she started working as Sales Representative for an Airline in Frankfurt am Main and moved in 2001 with her American husband and son to Anaheim, Southern California. She began tutoring German shortly after her relocation to the US. In 2016 she reconnected with the academic world to pursue her favorite profession, teaching languages and German. She took classes in French, English literature, creative writing, and obtained a TESOL Certificate at Cal State University San Bernardino in 2018. Since 2003 Brigitte works full time for an American based retailer in the Administration Department, being now responsible for Sales Audit and Expenses. She transferred through her employer to Sacramento in 2020. She started teaching the Heritage Classes at Sacramento Turn Verein German Language School in June 2023. In her free time, she travels frequently back to Germany to visit her son and family. She enjoys hiking and running along the American River and in the surrounding mountains. Brigitte loves playing the piano, and she attends concerts and music festivals whenever she gets a chance.
Monika Holeanca
Assistant Heritage Speaker Classes
Monika was born in Transylvania, Romania and was raised in Würzburg, Germany. She is a native speaker of German, Romanian and is also fluent in Spanish and French. She started her career in foreign languages in the Würzburger Dolmetscherschule where she graduated as a state-certified foreign language correspondent. After moving to the US in 2003 she continued her studies in International Business and graduated from Sacramento State University with a Bachelor's in science. Living in three different countries, Monika experienced the diversity in cultures, languages, and international affairs. She worked as an International Coordinator assisting international graduates worldwide within their field of studies. Monika further expanded her career within the Real Estate field and today she is a local realtor, who also manages a family-owned residential remodeling business. Monika lives in Roseville with her husband and two children and loves traveling. She enjoys spending time with her friends and family, fitness, cooking, and being outdoors.