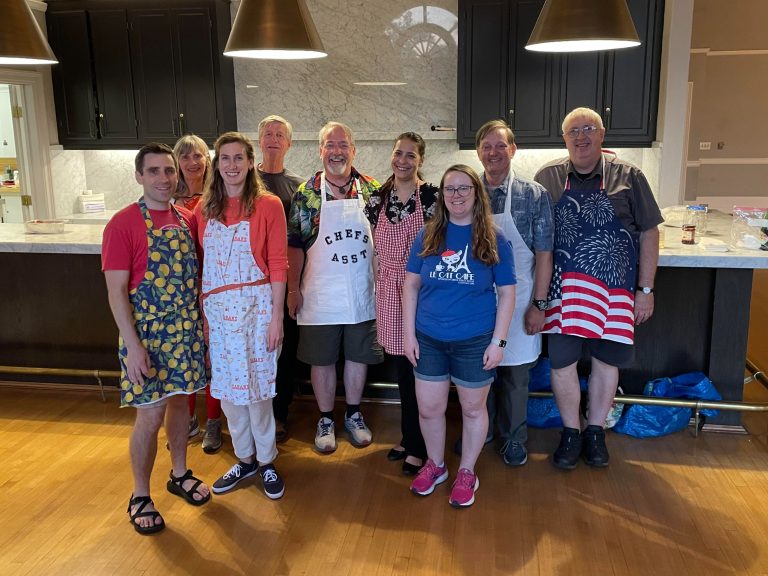 Cultural & Cooking Classes
German Cooking (4 weeks, 3-hour classes)
Does your mouth water when you think of Schnitzel, Späzle, and Apfelstrudel? Have you been wishing you could cook the dishes you have experienced or heard of from German speaking countries? Now you can learn how to do just that in a cooking class at the GLS. One of our German Language teachers also happens to be a great cook, and she loves to pass her abilities on to all those who would like to learn. Fortunately, the STV has a kitchen! In this hands-on cooking class, students will make dishes from scratch – and eat them too! Participants do not need to be able to speak German, but they will learn some new German words about the dishes they make. No need to bring anything to the first class meeting, but subsequent homework will consist of bringing assigned ingredients. Let the cooking fun begin!
---
German Holiday Traditions
This novel course will present highlights of customs and traditions found in German-speaking countries, with a focus on the holiday season and Christmas traditions. We will have a closer look at the legends of saints and other important figures of German lore (like Sankt Martin and the Three Wise Men), as well as regional differences in traditions. The course will be conducted in English, with students needing no familiarity with the German language! Class discussions will include the ways in which people in German speaking countries today celebrate the holiday season – the cookies they bake, the songs they sing, the special foods and drinks of the holidays, how they spend Christmas Eve, the "time between the years," and New Years' Eve.